Olympic Movement
Until 1912, the Netherlands had no recognised Olympic committee and only a few Dutch sports federations convening on an ad hoc basis prior to the Olympic Games. In addition, Baron Van Tuyll van Serooskerken, made financial contributions to enable Dutch athletes to participate in the Games. Baron Van Tuyll van Serooskerken was also the first Dutch member of the International Olympic Committee. 
Drawing inspiration from the Swedish organisation responsible for the 1912 Olympic Games in Stockholm, the ad-hoc committee, comprising 7 sports federations, turned into the Olympic Committee of  the Netherlands. Soon other federations joined. The newly established NOC was not only set up to support Dutch elite athletes throughout the year, but also to promote sports among the Dutch population. Baron Van Tuyll van Serooskerken also took the lead in bringing the1928 Olympic Games to Amsterdam, which was mainly financed by contributions from the general public. 
After a period of little activity between 1936 and 1945, the Dutch NOC began to charge the sport federations a membership fee. The incoming funding went to preparations for participation in the Olympic Games and other purposes. From 1955 onwards, the Dutch government provided more financial support to these ends. 
In 1959, the Netherlands Sports Confederations (Nederlandse Sport Federatie, NSF) was founded to provide support to non-Olympic sport federations. In the following decades, cooperation between the two umbrella bodies NOC and NSF increased, which led to a merger 1993. From then on, NOC*NSF has been the main organization for supporting Dutch national governing bodies, acting as the recognised body to send athletes to the Games, as well as promoting sports participation and physical activity and Olympism.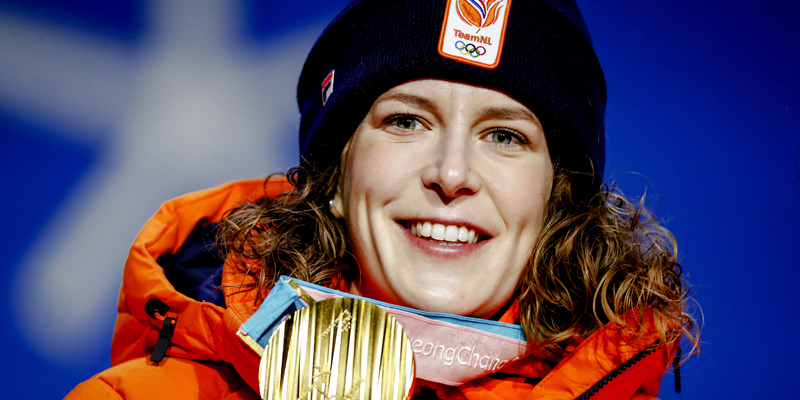 Paralympic Movement
Paralympic sport has developed significantly in the Netherlands. In recent decades, the majority of Paralympic sports have moved from independent Paralympic federations to national (Olympic) federations and became an essential part of these combined federations.
Up until the Paralympic Games of 2000 in Sydney, Gehandicaptensport Nederland (umbrella organisation of Dutch national Paralympic federations) was responsible for the Dutch Paralympic team. At the Paralympic Games of 2004 in Athens, for the first time, NOC*NSF's was responsible for the actual preparation of the Dutch Paralympic athletes. In 2005, Gehandicaptensport Nederland transferred this responsibility officially to NOC*NSF.
In 2007, NOC*NSF became a member of the International Paralympic Committee and received the status of national Paralympic committee.